Step
Step 1 : CRM Free Trial Account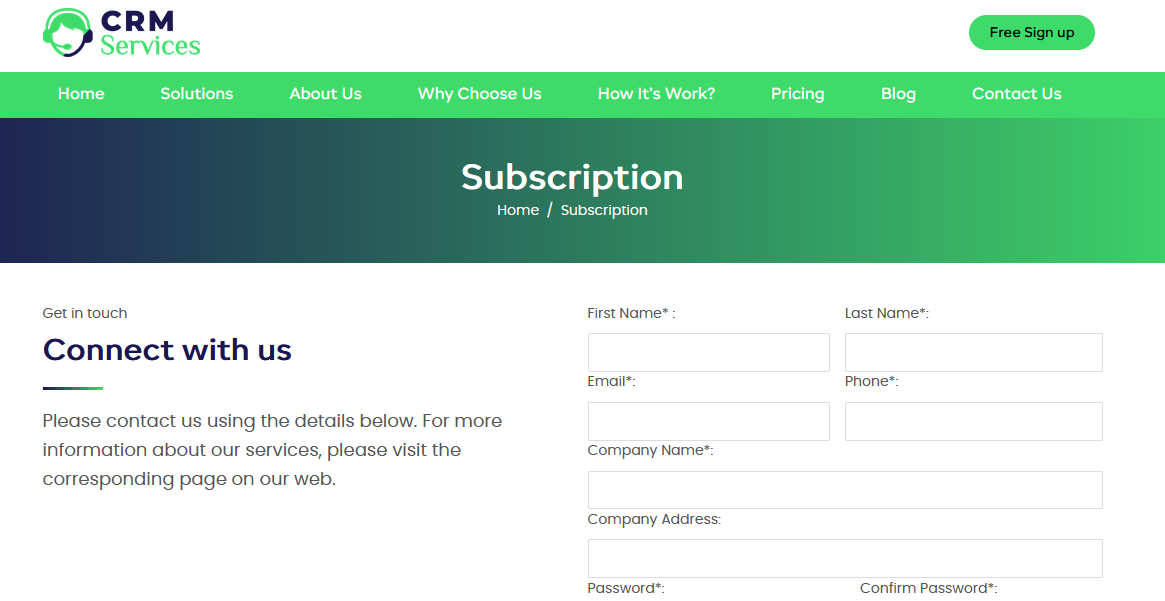 Create Account from this URL https://www.crmcallservices.com/subscription/ or click to free sign up button.
First Screen: In this screen you have to enter basic information and  submit. An email will go the user  with activated link.
Second Screen: Select the package as you want. You have to apply this package after free trial expire.
Thank you screen: Thank you screen appear after select the package and an email will go to the user with selected package information .
Step 2 : Activate Account

Open your email
Click to activated link
After click on activated link. Your account is activated.
Step 3 : Login to your account.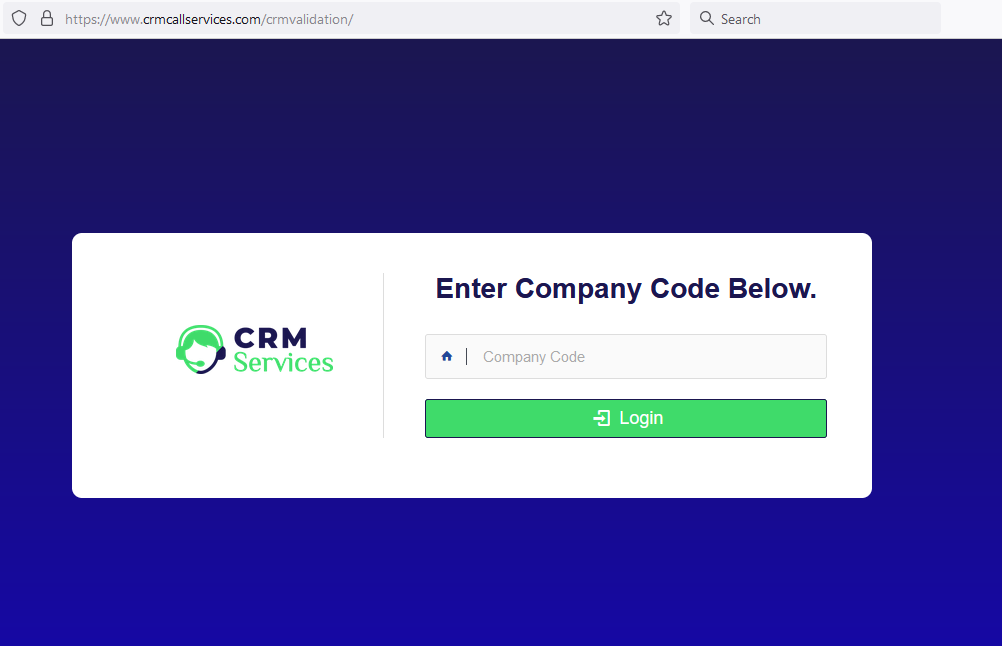 Open this URL https://www.crmcallservices.com/crmvalidation/  to Enter Company Code which is sent in your email.
After enter the Company Code the next screen will appear to Enter Email id and password.
Click to Login button to enter dashboard.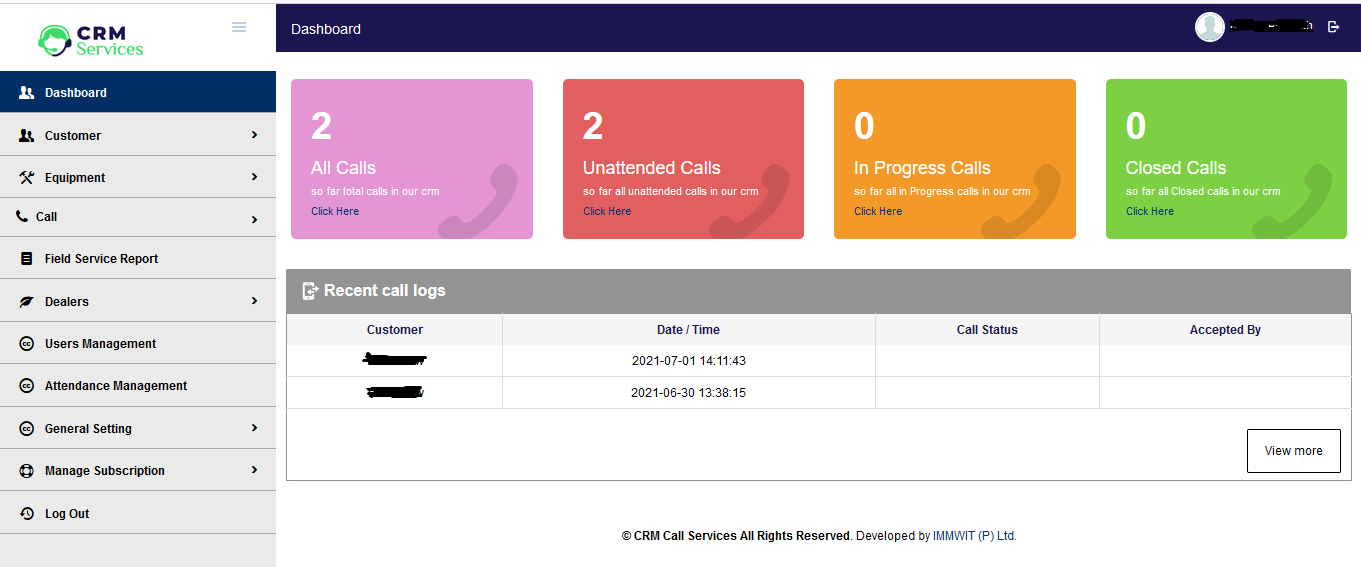 You can see dashboard after successfully login.
Left menu navigation which you can manage all the CRM functionality.
There is summary of the calls/complain in the middle of the screen.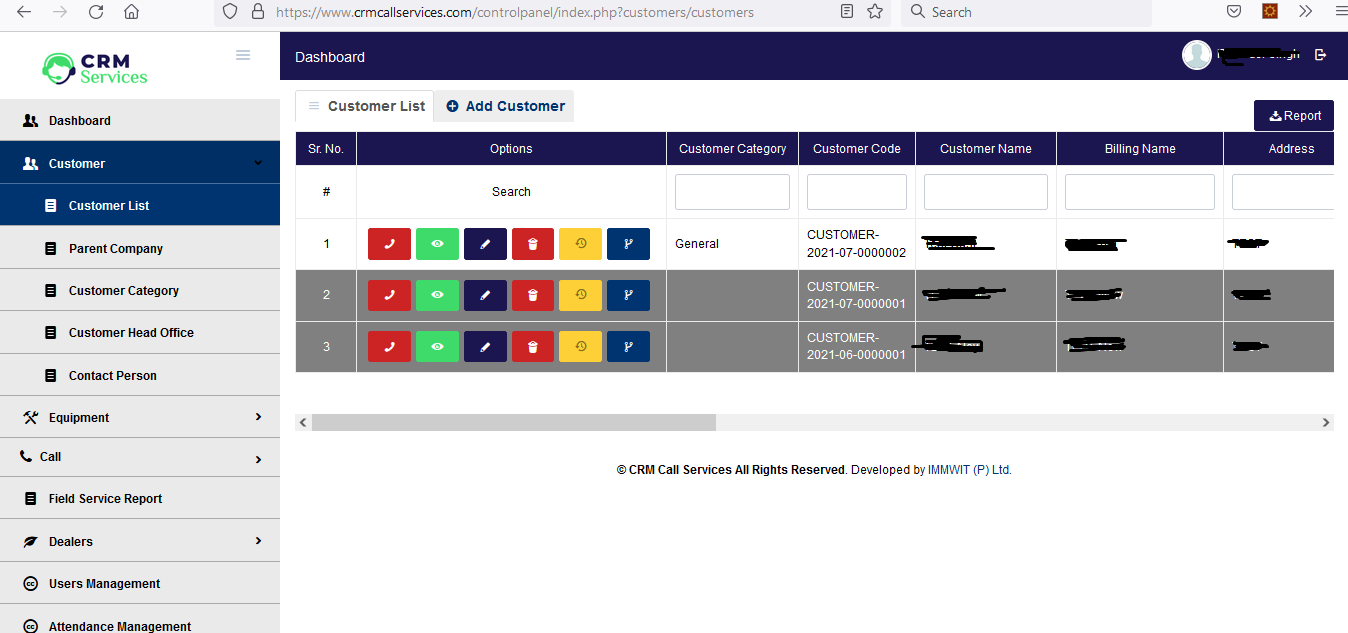 Click to customer navigation to manage customer
There is two tab in the middle of the screen Customer List and Add Customer
In customer navigation , there is customer category and other data related to customer can manage
Step 6 : Manage Equipment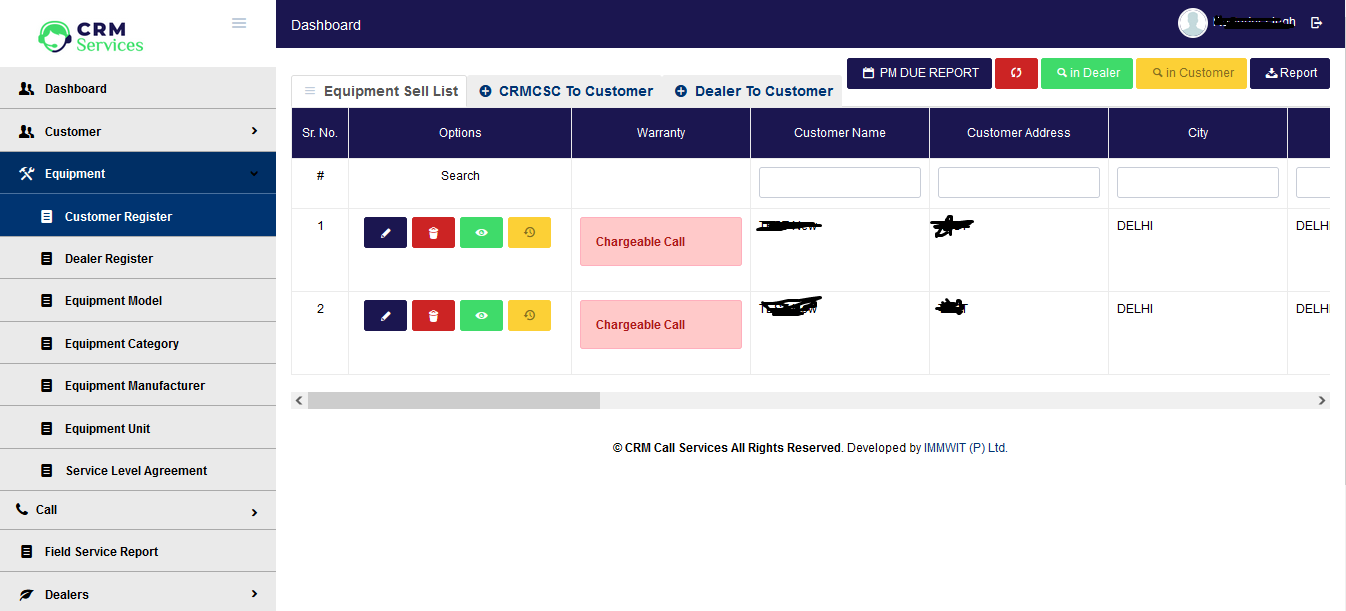 Click to Equipment navigation to manage Equipment
Admin User can manage Dealer, Equipment Category, Model, Brand from Equipment Navigation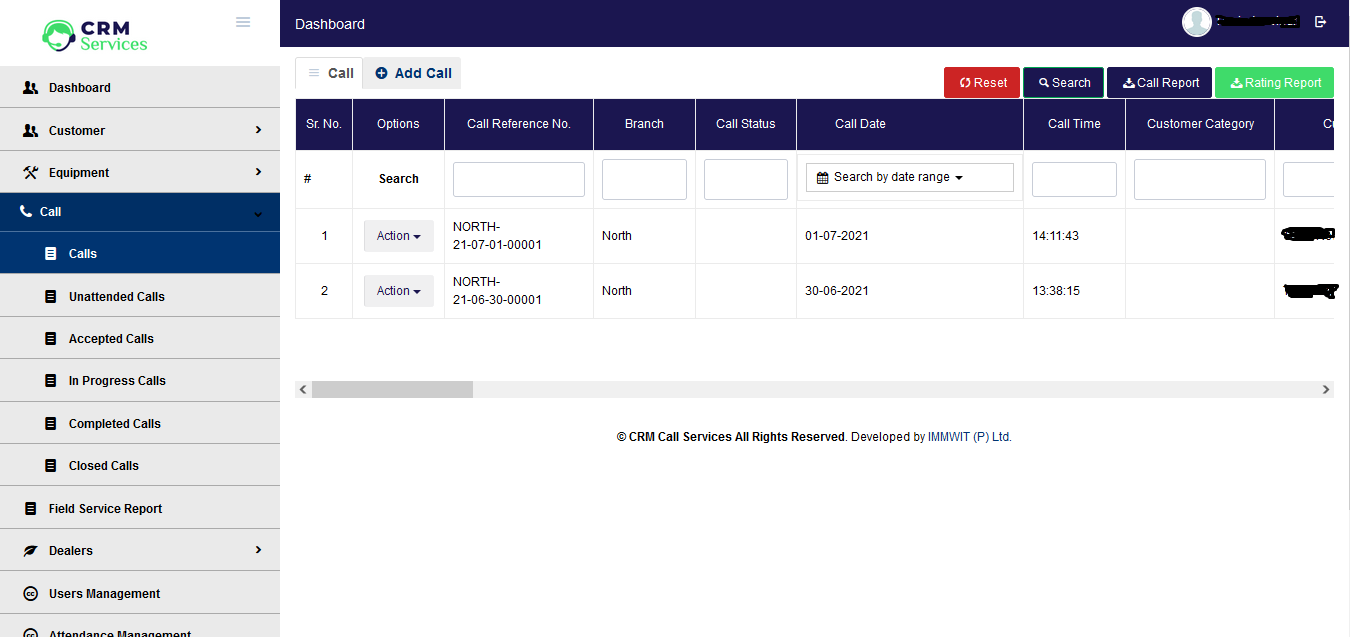 Click to Call navigation to manage Call
There is two tab in the middle of the screen Call and Add Call to create call of the customer
Admin user can manage all status of call like Unattended calls, Accepted calls etc.
Step 8 : Manage Field Service Report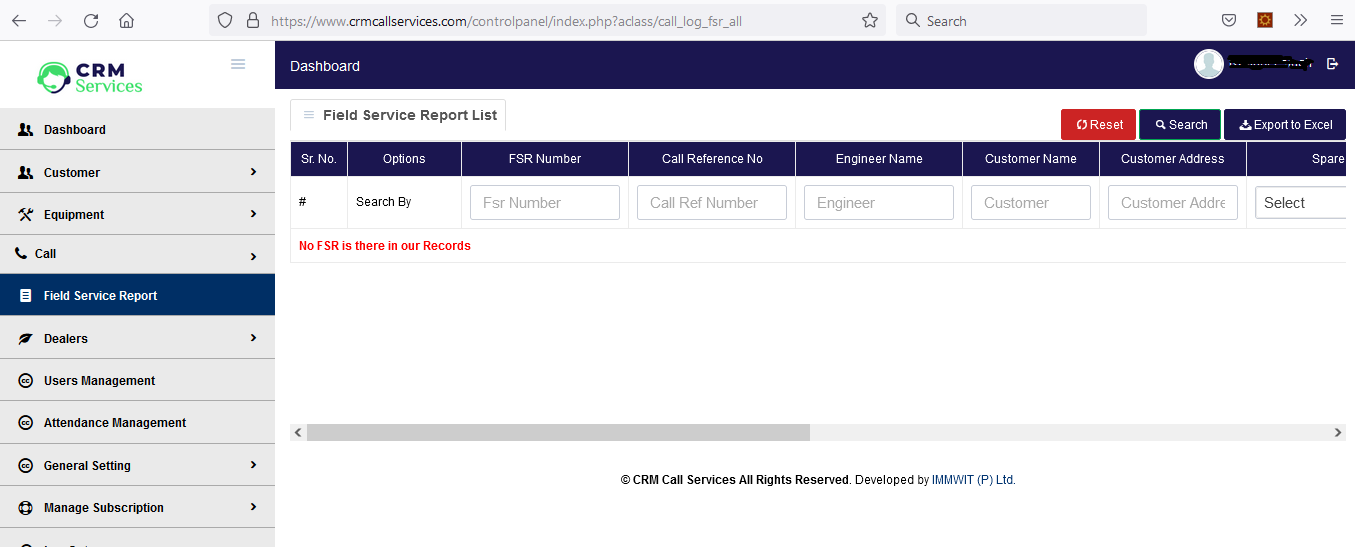 Click to Field Service Report navigation
All Field Service Report  listing here to view/edit FSR.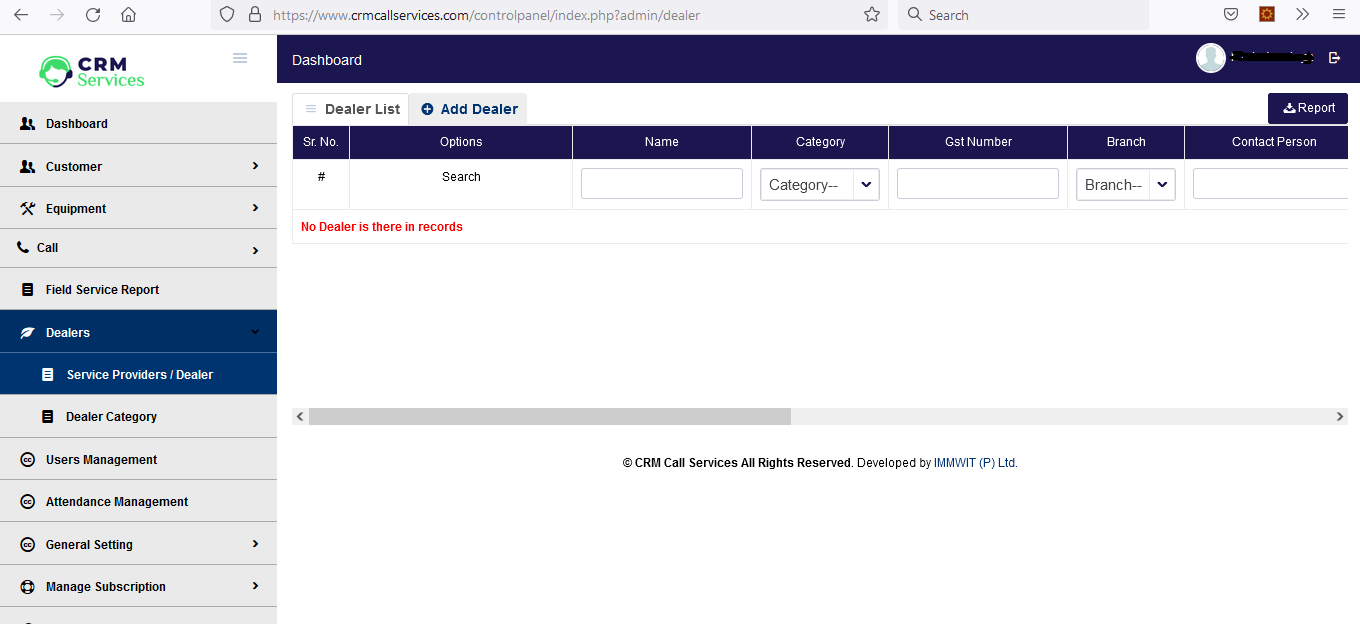 Click to Dealer navigation to manage Dealer
There is two tab in the middle of the screen Dealer List and Add Dealer to Dealer
Admin user can also created Dealer Category in Dealer navigation
Step 10 : Manage Employee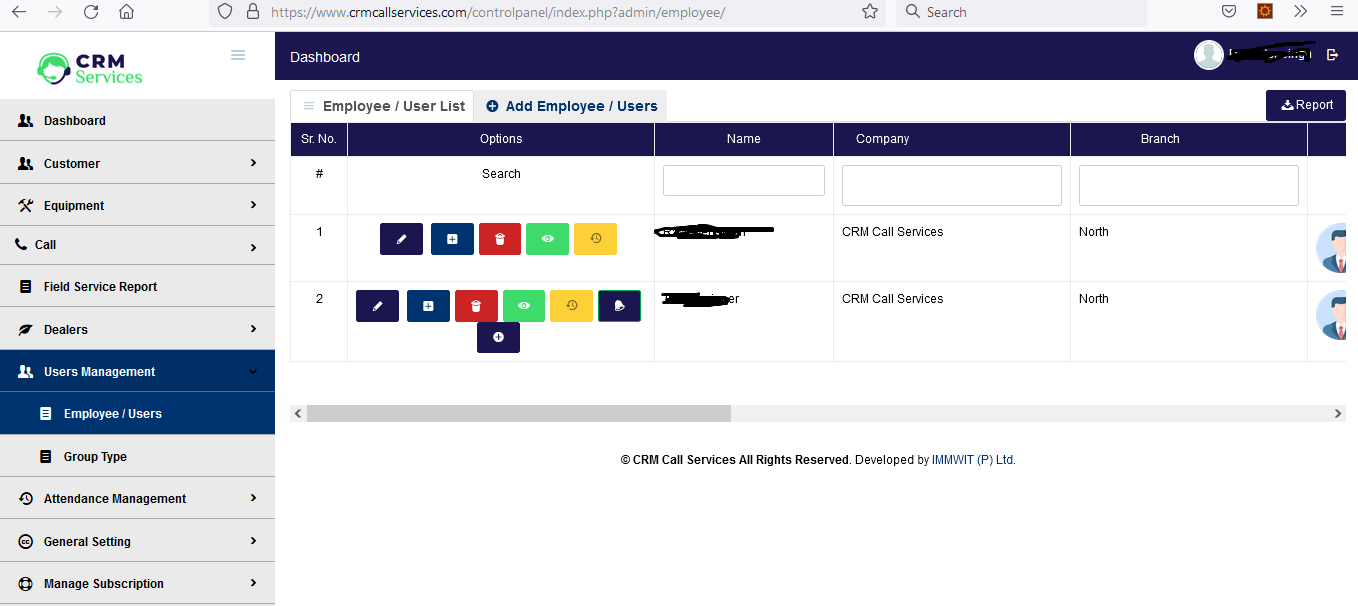 Click to Employee navigation to manage Employee
There is two tab in the middle of the screen Employee List and Add Employee to Add new employee
Step 11 : Manage Attendance and Leave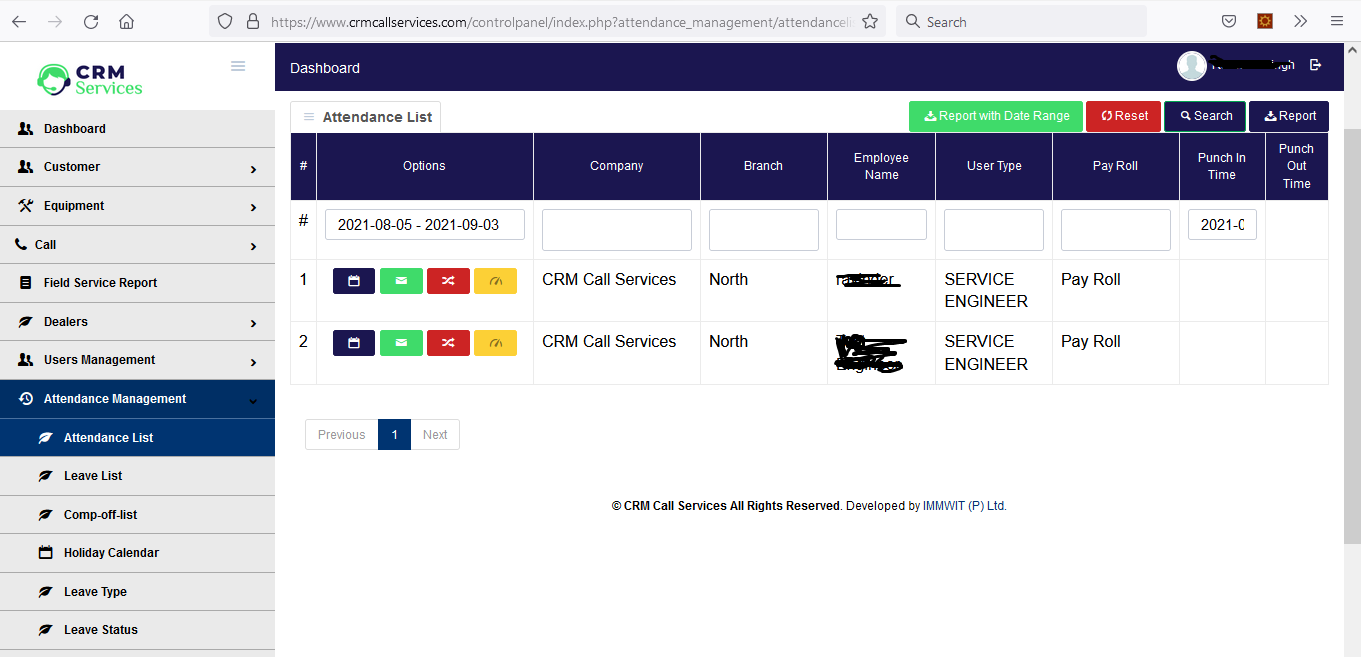 Click to Attendance navigation to manage Attendance and HR functionality
Admin user can also manage Leave list, Holiday calendar and and Leave status from Attendance navigation
Step 12 : General Setting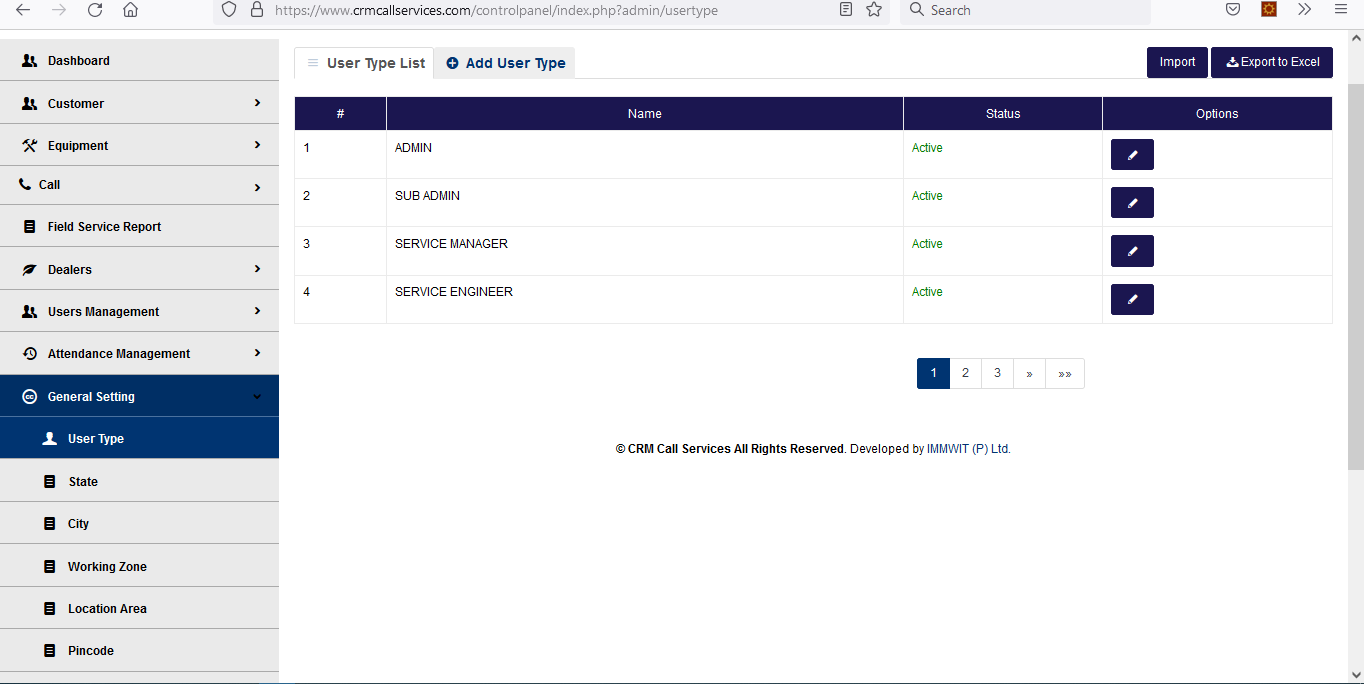 Click to General Setting to manage General Setting
Admin user can manage State, city, working area, system information etc from General setting navigation
Step 13 : Manage Subscription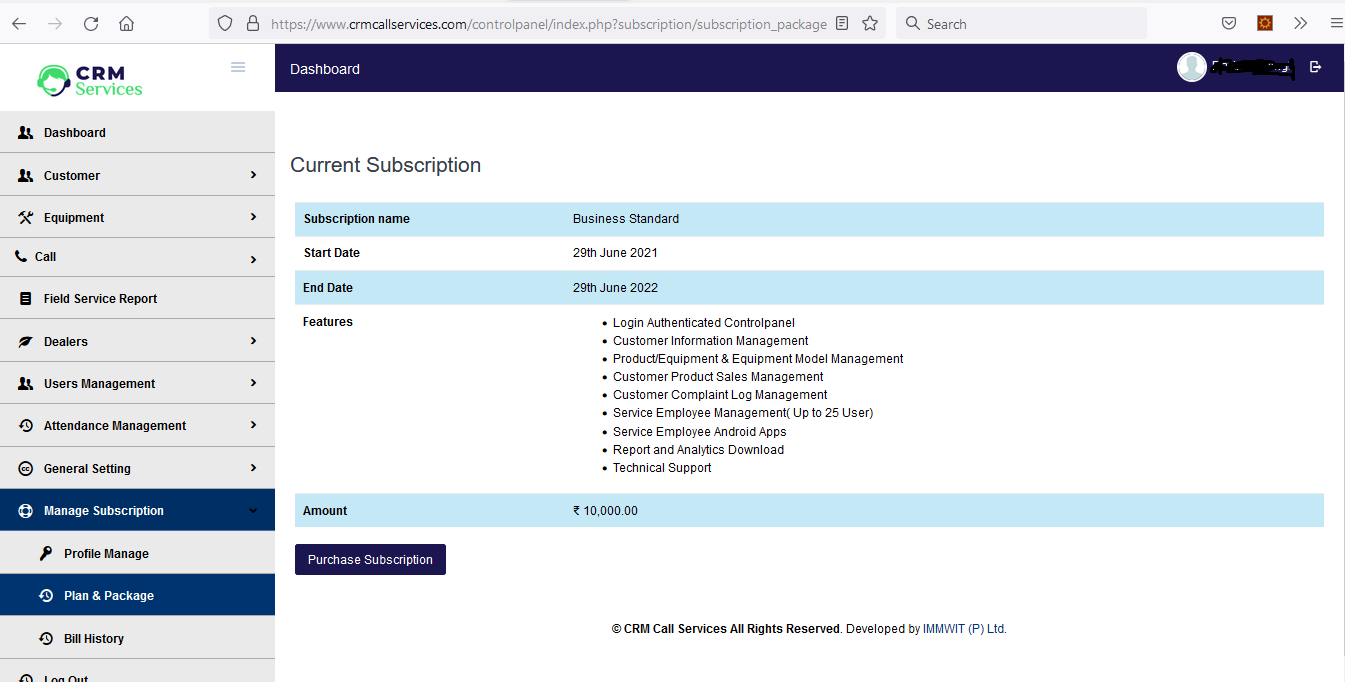 Click to Manage Subscription to manage Manage Subscription
Admin user can subscription plan and profile images
Admin user can view the bill history