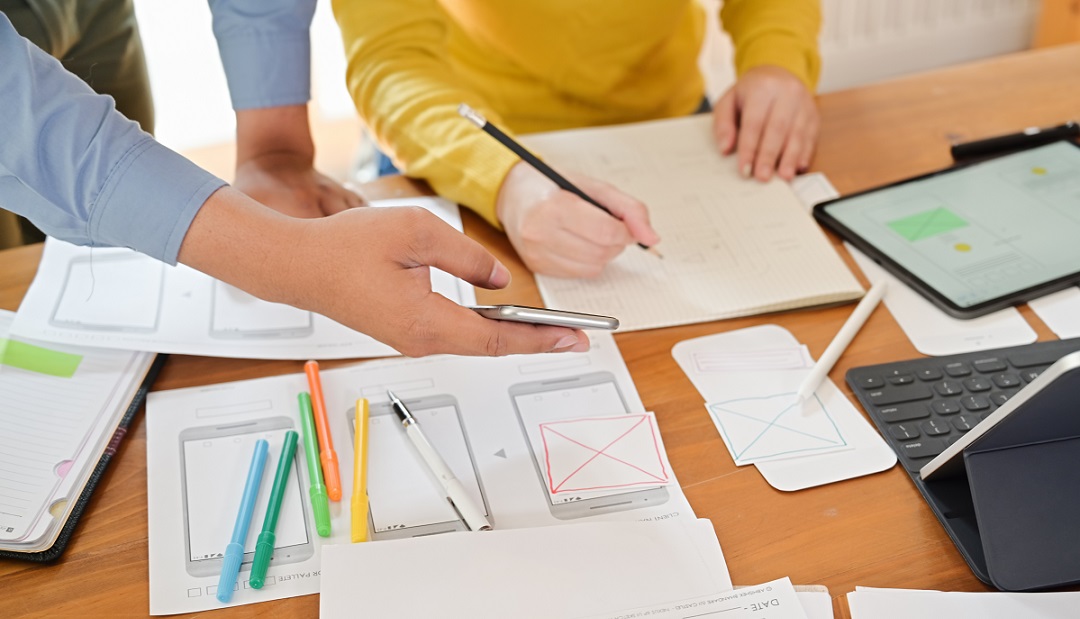 Nowadays, CRM is the real-time-saver in compliance with business goals. Every sales representative has a different way of doing sales, but most of them still need CRM software to manage their accounts. Such software will not only serve as a journal to be able to document their progress, but it will also help them focus on the most important aspects of their job. Salespersons use CRM to keep a track of customer's data and what they need to do for them. A Business Without A Sales Tool Is Just A Business; One With CRM Is An Efficient Business.
What Are The Benefits of CRM for Salespersons / Sales Representatives?
Enjoy The Convenience Of Having A Secure Storage Facility
Nowadays, there are great CRM platforms available for the storage and management of sales contact information. A CRM system gives sales representatives a safe storage location for all their activity data, including contact details, communications, calendar schedules, and notes.
Time Management And Planning Like Professional
The CRM tool not only manages your contacts but also gives you access to customer activity, calls activities, and other information that will allow you to better plan and manage your time. CRM software will make your work easier and much more efficient once you get the hang of it.
Activity Report? – That's Fine!
One of the benefits of having the best CRM is the ease of report creation and customization. A CRM is built for better reporting purposes and can fill in the gaps where a regular old spreadsheet might fall short. It is simple to use and creates accurate reports that save tons of effort every month! Plus, it saves time for the salespersons.
Stop Surfing And Start Looking For Your Destination
Effective use of the CRM system can facilitate and improve efficiency, and also help salespeople to focus on important leads. With CRM, you can find just about any opportunity quickly. And that's precisely why it is very vital for sales representatives to learn to use CRM effectively.
Keeping Up-To-Date With The Latest Developments
Sales Representatives who use customer relationship management systems know that keeping organized has never been easier, and they're finally able to get ahead of their day by using automated reminders and scheduling calls.
New Sales Appear On A Regular Basis
CRM is basically a tool that helps companies to manage each and every customer detail independently. It helps to gather information about relationships with clients and business partners and simplifies all routine operations.
Streamline Your Sales Process
It also manages the complete sales process right from lead generation to customer acquisition and post-sale tracking. Sales representatives can easily communicate with customers and organize each sale process.
Recognize What Your Customers Really Want
CRM software is one of the most effective tools that help businesses to anticipate the needs and issues of their customers. This is possible because CRM keeps all data relevant to customer management in one place, creating sales opportunities.
Reduce The Number Of Administrative Tasks
Customer relationship management software eliminates paper, keeps all records organized, and allows companies to track their profits conveniently. It helps to reduce performing repetitive tasks that might be performed by the sales department.
Manual errors are common in any business. Without CRM, these errors might lead to greater expenses for the firm. Implementation of the best CRM software for your business helps to minimize manual errors that might be caused by the salesperson.
Conclusion:
Salespeople need CRM software to stay on top of their customers and prospects. A CRM solution can help sales teams manage all their leads, close deals faster, and keep track of their sales activities. Thus to organize prospects and customer's information about products or services and provide top-notch service, sales representatives need a CRM.