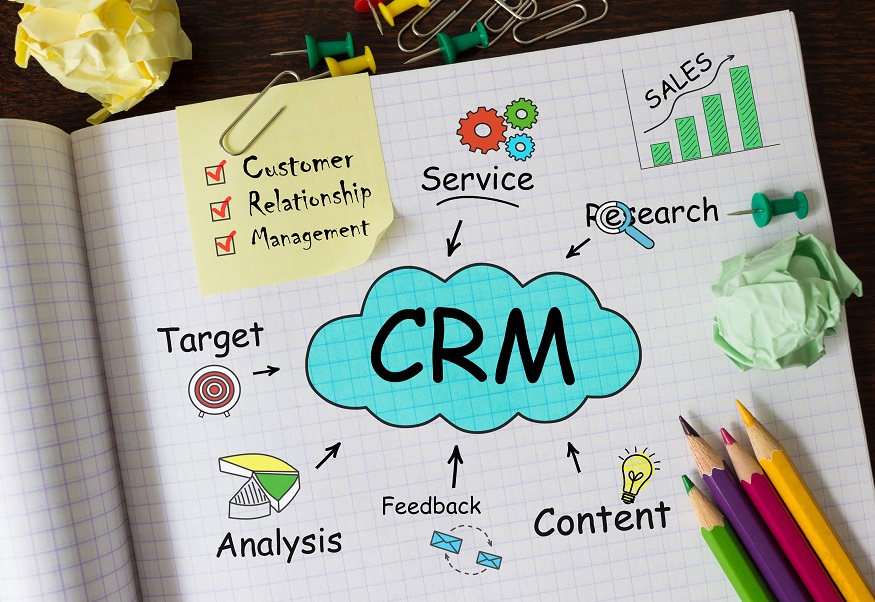 Do you want insight into your customers? Else, do you want to keep track of customer's information, preferences, and actions? If yes, then a customer relationship management (CRM) system is for your business! Customer relationship management is integral to any business that values its customers. It helps you keep track of your leads, customers, and sales. The time and effort to use a CRM will make your business more efficient and organized. In short, it is a system that lets you tailor your approach to your customers.
Customer relationship management is essential to sales — and sales are essential to business success. When used wisely, CRM systems can help businesses retain customer data, improve customer experience, and ultimately boost ROI. Therefore CRM software can be utilized to segment customer data for targeted marketing campaigns, build a knowledge base of prospective customers, and improve the efficiency of customer service.
What are the benefits of using a simple Customer Relationship Management (CRM) system?
Customer Relationship Management (CRM) systems are built to assist in building, managing, and growing lasting relationships with customers. A good customer experience is not just about marketing and communication, it requires a strong CRM. The CRM solution for your business allows you to give customers the attention they deserve. It will also make you accountable by recording all your interactions with your leads and customers, and reminding you when to follow up.
By implementing a CRM solution, you can offer the highest level of customer service possible. The system will help your company to improve its overall brand image and provide a better experience to all of your customers.
You Need a Customer Relationship Management (CRM) System for Your Business if:
If your business is grappling to keep up with customer demand, you need the best CRM solution that will be able to help you manage your sales and marketing efforts efficiently. It can aid to optimize sales funnels and work towards gaining customers and attracting new leads.
You won't be able to remember every prospect
You need the best CRM system if you cannot remember every prospect's information, especially if they have been in contact with your brand for a while. It can help you identify prospects, manage existing customers, and even predict the best targets.
It is difficult to create customer profiles
Building a customer profile is essential for any business to track the visibility of overall sales channels. A CRM system helps you seamlessly manage your data. It organizes all your contacts and allows you to have a single record of each contact.
The service is not good for customers
If a company cannot provide friendly customer service for its customers, then chances are that it might lose grip over customer retention statistics. In such a case, a CRM can help in enhancing customer support services.
Marketing and sales departments don't work jointly
Implementation of a robust CRM solution encourages a strong communication link between your marketing and sales teams. It includes all the knowledge about your leads and customers in a single system, rather than in multiple sources.
Accounts with a high value are unknown
A company's customer relationship management software enables it to recognize valuable customers that can be converted into high-value accounts in the longer run. This way businesses can nurture their prospective clients well.
Unable to identify contacts within an account
A CRM solution is often necessary to provide greater insight into the interactions and activities of your customers. Without a CRM, there can be issues with poor communication leading to missed opportunities.
Incomplete or inaccurate customer information
Inaccurate customer information could cause you to lose sales. Implementing automatic CRM solutions will help to avoid such uncertainties about the customer.
It is difficult to forecast and report
If your marketing team is wasting time managing customer data in spreadsheets, it is time to get a CRM system. CRMs allow you to streamline your customer management process and accurate forecasting and reporting.
Conclusion:
A CRM is an indispensable tool for any business to manage every aspect of their relationships with customers. Using CRM software, you can keep track of all communication with your customers and prospects. You can easily follow up on leads and convert them into lifelong customers. Moreover, if your business is facing any of the above-mentioned challenges, it could be time to look into a CRM.